Our History
The national capital region has three folks from Carleton University to thank for the birth of National Capital FreeNet.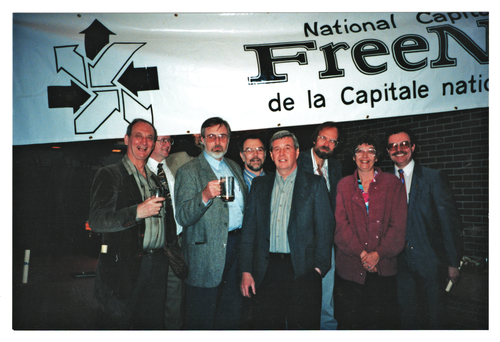 One day in the Fall of 1991 George Frajkor, a Carleton journalism professor, came across the Cleveland FreeNet, developed by Case Western University. His colleague Jay Weston walked by and he flagged him down. "He saw the potential immediately. It would be something everybody could use – cheap and fast. A huge town hall discussion on anything of interest and importance."
Weston already had some experience with computers so they thought, why not start their own?
"The president of Carleton at the time was a communitarian sort of guy," Weston said. "He liked the idea...one thing led to another."
Next came finding a computer whiz and getting access to the hardware they would need to launch a local FreeNet. Those two hurdles were jumped by one person – Dave Sutherland, the director of Carleton's computer department.
"Jay said that I was the technical wizard behind all of it but I just organized people. I knew which questions to ask."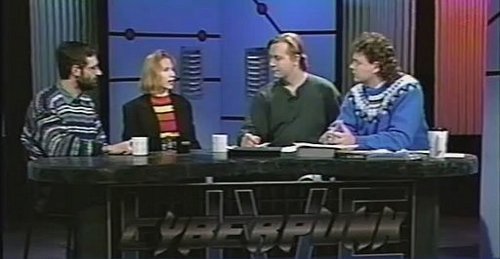 NCF faced a period of rigorous testing and public demonstrations. People from all backgrounds were wowed by the FreeNet's many possibilities, such as using the Ottawa Public Library's resources from a computer, getting their own email accounts and having access to information once reserved for governments and universities.
Press coverage came in a landslide. On September 15, 1992, the front page of the Ottawa Citizen featured a "Key to the Wired City" banner promoting a full-page article about FreeNet. Lots of early members and core volunteers credit this coverage for their involvement.
Two weeks later, on September 29, 1992 the organization was registered and the first Board was established.
"The meeting, held at what is now Ottawa's city hall, attracted so many people that we had to move it to bigger rooms twice," said Jim Elder, a long-time NCF volunteer and former Board member. "We recruited a lot of very skilled people at that meeting."
On February 1, 1993, FreeNet officially launched its online services, propelling the region into cyberspace.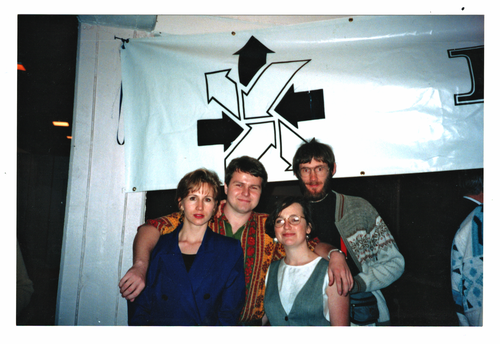 Echoing its earlier enthusiasm, the Ottawa Citizen published another long article about the burgeoning network. "FreeNet plugs Ottawa in" included detailed instructions on how to get online: all you needed was a computer, modem and a phone line and you were good to go.
Forum-like newsgroups quickly became popular, leading to all sorts of community connectivity, lots of it positive and some of it questionable — variety was the spice of online life.
In only one year, NCF's membership grew faster than a dial-up connection (which was considered fast back then).
"By the end of '93, or maybe the beginning of '94, we had 60,000 members," Sutherland says. "That was huge, we were the biggest ISP in the country by a wide margin."
In newspapers and in members recollections, FreeNet was commonly described as "the on-ramp to the information highway."
Members were presented with a text-based menu, from which they could select options (much like clicking on a web link today).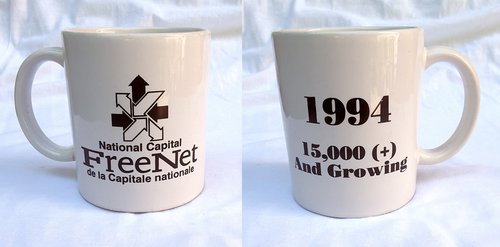 Many of the issues and opportunities that would subsequently be played out on the internet were being addressed at NCF from the beginning, but in the context of the text-based system. For example, whereas today people covet a nice domain name, back then they wanted a good position in the menu hierarchy; special interest groups jockeyed for position.
As part of NCF's 20th anniversary in 2012, some of that original material has been adapted for the web. WEB VERSION OF THE ORIGINAL 'ABOUT NCF' MENU
After all these years, the FreePort menu system is still running. If you have telnet, you can explore that near-ghost-town that time left behind; just point it to telnet.ncf.ca and log in with your current NCF ID and password. Please note that telnet is a not a secure protocol.
Things have changed a lot since our earliest days. We started offering high speed internet starting in 2005. We have run lots of workshops and special projects like Digital Access Day. Launched unlimited usage and a lower-cost program for Ottawa Community Housing tenants through our Community Access Fund. We celebrated 25 years and just kept going.
Here's to all that comes next!
Some of our history:
aa000: 25 years of National Capital FreeNet (2017)
In Their Own Words: The Story of National Capital FreeNet (2014)
This is not an academic history of NCF - that sort of history can be found on Wikipedia. Instead this is a personal history, a collection of stories, quotes and anecdotes from throughout NCF's history authored and edited by Adam Hunt. The Oral History is licenced under a CC-BY-SA 2.5 licence .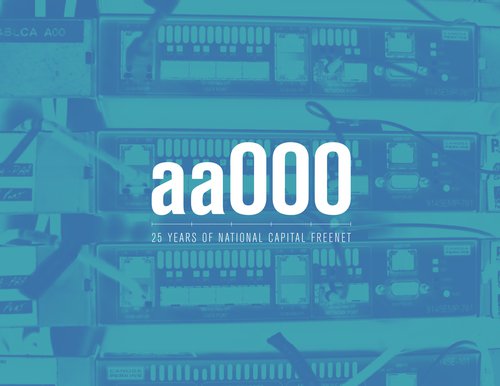 From the Kitchens of National Capital Freenet (1995)
This cookbook was compiled from submissions by NCF members circa 1995. It was made available for sale as a fundraiser, with all proceeds donated to NCF.
The Official FreeNet Survival Guide (1994)
This handbook was created in 1994 by people working on the HelpDesk at that time. It was intended as a training guide and roadmap to help people access and navigate the internet. It was created in an era when dial-up internet service was the way to get online. The Guide offers a glimpse of that time, and the applications that existed then.