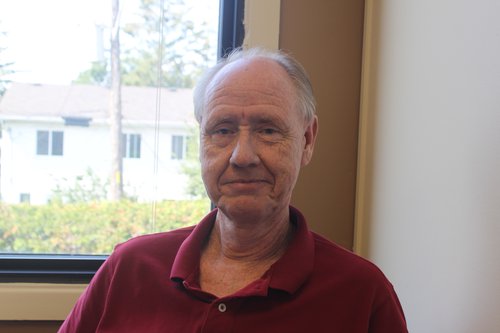 We rely on volunteers to work alongside staff on our award-winning HelpDesk, providing hands-on technical advice and informal digital literacy to NCF members, to develop and lead our digital literacy workshops, to be part of our ongoing training sessions through Lunch and Learns, to test and configure modems, and for special projects, where volunteers tap into their specific skillsets to benefit our membership.
Current Opportunities:
Board member/Treasurer
Apply by Friday, August 28th, 2020
In recruiting this role of Board member/Treasurer, we are looking for someone with experience with financial control, accounting, and budgeting. The overall role of the Treasurer is to review and present financial report, assists with annual budgeting and auditing and provide financial and accounting guidance to NCF staff.
Other skills are nice to have, including those who have experience in not-for-profit and volunteer management, human resources, law, communications, business, social services, public education, technology, fundraising, event planning, arts and culture, and more. We also aim to reflect the diversity of our community, and encourage applications from under-represented groups including those who identify as BIPOC, women, LGBTQ2IA+ and people with disabilities.
Collectively, NCF's 11 board members have the experience to recognize and approve plans and strategies that will move NCF toward its goals.
NCF has a governance board, where day-to-day operations are handled by staff and volunteers, under the management of the Executive Director. The Board sets the mission, vision, principles, and broad policies that guide the Executive Director. The Board is responsible for employing and evaluating the Executive Director, and for monitoring macro parameters that measure the operation of NCF.
General Opportunities:
If you're looking for experience with technical support and service excellence skills, NCF is a great place to get some hands-on experience.
If you are later in your career or retired, it can be a constructive way to keep your skills sharp with a team of like-minded folks.
We're looking for volunteers who are passionate about digital access, ready to learn new things and share their existing knowledge, and who can commit to at least one three-hour volunteer shift a week for at least six months after training is complete.
Bilingualism in French or another language is an asset. And we want to recruit a range of volunteers who together represent the diversity of NCF members.
We have a number of ways volunteers can help, including:
HelpDesk Analyst
FrontDesk Analyst
Modem Configuration and Support
Digital Literacy Trainer
Network wiring expert
Special expertise in:

WiFi deployment and debugging
internet security
VPNs
privacy
digital rights
At this time, most of our volunteering opportunities require a solid foundation of tech skills and knowledge but we are looking into developing more opportunities for those who want to give back in other ways, particularly in advocacy, public education and communications.
Contact us if you have an idea about how you can help!
Thanks to funding from the Department of Canadian Heritage, we are in the process of developing a bilingual online training portal and we are exploring remote volunteering opportunities in response to COVID-19.
To find out more, please send an email to Karine Habboub, our Bilingual Volunteer and Outreach Coordinator, at volunteering@ncf.ca and we'll be in touch!