President's Report
For the year of 2012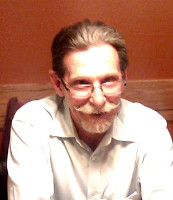 To: the members of the National Capital FreeNet
I have to start by acknowledging and expressing my thanks to Chris Cope, from whose capable hands I assumed the mantle of the NCF presidency during 2012. His contributions to the NCF over the years in the capacity of both Executive Director and, later, as President have been significant, so on behalf of the Board and of you, the members, thanks Chris for your years of service, and on my own behalf, thanks for staying on as a director and for your continuing participation and perspective.
2012 has been a momentous year for the NCF. Under the leadership of Ross Kouhi, we made important changes in the our DSL provisioning as well as internal office systems and procedures and the updating and strengthening of our infrastructure and services, all of which put us on a stronger footing moving forward. We also enjoyed increased member and volunteer involvement at the office.
In October, thanks to our hard working search committee, we welcomed Curtis Taylor as Executive Director. Curtis brings a solid background and extensive experience to NCF. I look forward to continuing to work with and support him to not only ensure that we consolidate and advance the gains we have made in terms of stability and quality of service, but to steer us into a future on a positive and progressive course.
Of course we could never survive, let alone thrive without the contributions of an incredible group of volunteers who donate their time and expertise to keep the organization running smoothly as well as our dedicated and committed staff. The combined effort staff and volunteers and you, our members define the National Capital Freenet Community as a truly special alternative to commercial Internet service providers.
On behalf of the Board of Directors, the staff, the numerous past, present and future volunteers and the thousands of people the National Capital region who make up the NCF Community, I have to thank you, our valued members, for your congoing participation in and support of this great organization.
Gary Eikenberry,
President NCF
garyeik@ncf.ca