<![if !vml]>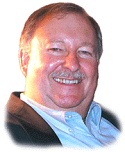 <![endif]>NCF President's 2009 Message
To: the members of the National Capital FreeNet
This last year at FreeNet truly represents a milestone in our organizational history. Who would have guessed when NCF was incorporated in 1992 that just 18 years later, the organization would have annual revenues exceeding one million dollars?
It has been a year of accomplishment and of growth. Staff have been busy with both technical and growth issues to cope with and yet the most common comments we receive on the help phones suggest that our biggest strength is that we still adhere to the basic concept of people helping people. A FreeNet member is not just a user, but rather a member of a community. A family if you will; with patience, sharing and understanding underlying our operations, our messaging and our core beliefs.
As NCF continues to grow and prosper and deliver a suite of quality services for us all, I think it.s important that we reflect on what makes the organization strong. It's the 'us' in the equation. It's 'us' that makes payments and donations including clicking the button to add a little something extra to support the development fund and the Assistance Fund. It's 'us' that posts meaningful messages in the help desk forums and it's 'us' that ensures that people who otherwise would have no access to this important technology or perhaps not know how to use it if it was available.
Ottawa has been named to the list of top 7 intelligent communities by the Intelligent Communities Forum along with Eindhoven, Netherlands; Arlington County, VA, USA; Suwon, South Korea; Dublin, Ohio, USA; Tallinn, Estonia; and Dundee, Scotland, UK. We won't know until May at ICF's Broadband Economy Summit in New York City whether we are number one, but it's remarkable in a global contest with well over 400 cities participating that we are in the top 7. Haven't we all heard from our friends and colleagues. I got my first internet experience at FreeNet. I think it's no accident that we are an Internet Leader in the World and I think we FreeNet members have had a lot to do with it. We have shown the way and continue to do so as our million-dollar achievement attests.
So let's celebrate our lasting ability to be relevant in Ottawa. Congratulations to you all and to our all-important staff and volunteers. We can't stand still of course, but I know that the National Capital FreeNet will be an integral part of the community fabric in Ottawa
Thank you
<![if !supportEmptyParas]> <![endif]>
Chris Cope,
President NCF
ccope@ncf.ca